Erasmus+ mobility courses in a safe, secure and comfortable environment
As the COVID-19 situation continues to develop, teachers need to find safe ways to continue teaching, especially now with the close start of the new school year . During these challenging times ITCs also continues to provide you with great quality courses for your Erasmus+ mobility projects in a safe, secure and comfortable environment.
In August and September 2020 we provided on-site courses for our project partners with courses on a variety of topics, including Innovative approaches to teaching, ICT in education, creative thinking, inclusive education, early school leaving and others.
EDUCATION WITH ITC INTERNATIONAL – SAFETY, COMPETENCE, INNOVATION, COOPERATION, EU INTERNATIONAL DIMENSION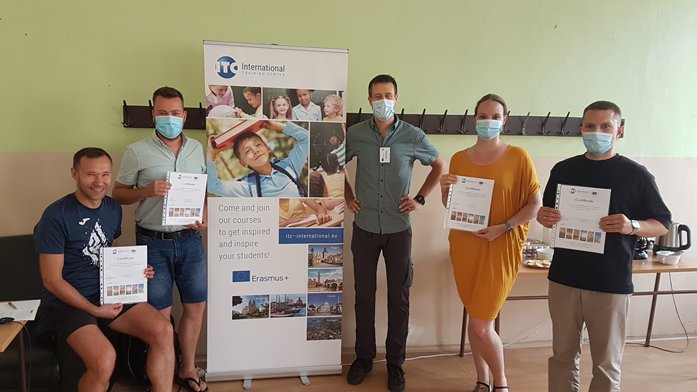 On-line courses and blended learning
From the summer of 2020 we provide webinars on on-line and blended learning topics to over 1000 local teachers helping them with their distance learning during the lockdowns. With our experience in this we can also provide you with webinars as well as blended learning (combination of on-site and on-line teaching) courses for many topics from ICT in education to Human resource management for your Erasmus+ projects.
MEET YOUR FELLOW TEACHERS FROM OTHER EU COUNTRIES – SHARE, COOPERATE, BUILD CONNECTIONS AND FRIENDSHIPS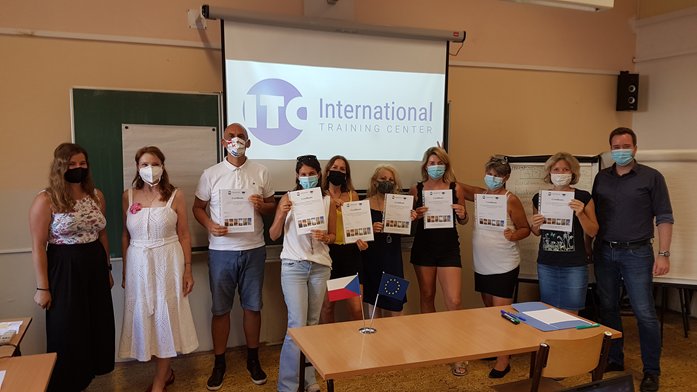 Erasmus+ courses in Prague and beyond – both on-line and on-site
All our courses will allow you to fulfill your Erasmus+ mobility project goals. We offer you our Erasmus+ courses for your mobilities for your projects at our International centres in Prague, Helsinki, Paris, Dublin, Barcelona and Karlshamn.
We have a range of courses for teachers of all levels, covering all the interesting topics such as:
ICT - new technologies - digital competences
New innovative curricula/educational methods/development of training courses
Early School Leaving / combating failure in education
Pedagogy and didactics
Inclusion – equity
Disabilities - special needs
Teaching and learning of foreign languages
Intercultural/intergenerational education and (lifelong)learning
Key Competences (incl. mathematics and literacy) - basic skills
Quality Improvement Institutions and/or methods (incl. school development)
Full list of our courses is available here: https://www.itc-international.eu/erasmusplus/our-courses
Course calendars and custom courses
We are also able to customize the course according to your needs, both in the terms of course dates and content. Both on-line and on-site courses are now scheduled for the end of summer 2020 and beyond, as well as for the years 2021 and 2022 according to the needs of our clients.
Planned courses for the years 2021 and 2022:
https://www.itc-international.eu/erasmusplus/calendar-of-courses-2021
https://www.itc-international.eu/erasmusplus/calendar-of-courses-2022
For any course registration please contact us at This email address is being protected from spambots. You need JavaScript enabled to view it., or fill in the pre-registration form at the bottom of each page.
Once you contact us, we will make a reservation for you for any course according to your needs and help you with all the necessary documents and arrangements.
We look forward to having you on our courses!
Your ITC Team